A novel by Mike Knight: the story of Tom Beddows, a boy of humble origins, who grew up in a Herefordshire village in the nineteen forties and fifties. It is a remarkable tale of success and failure, and love and hate, in which either fate or co-incidence shapes a series of extraordinary events.
The ebb and flow of fortune takes place against a background of cider making in rural Herefordshire and the inexorable rhythm of the seasons, at a time when country life was very different to that of today.
This is the author's first novel and he uses an artist's eye to describe in words the scenes of country life which are as evocative as those painted by his brush.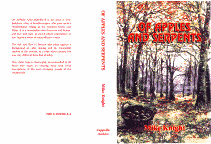 Dust jacket and illustrations by Mike Knight